Are you tired of the daunting task of creating a website from scratch? Do you find yourself overwhelmed by the technical aspects of web design? Look no further, because there are many no-code website builders with pre-built templates that can save your time and provide you with an interactive website.
Building a website can be a challenging task, especially if you don't have any prior experience in web design. Many clients face questions like, "Where to start building a website?" "How do I create a website that stands out from the competition?" OR "What design elements and strategies can set me apart?" 
They often find themself searching on the Internet with queries like "create your own website", "customize templates for the website", "one-click landing pages ", "create a website in minutes", etc. One more issue is that they feel difficult to communicate their vision.

All these are valid concerns, but the answer to all these queries is Pre-built templates in no-code website builders. Using these, you can streamline your website creation process and turn your vision into a reality.
Pre-built templates offer a variety of designs and layouts that you can choose from, making it easier for you to create a website with no coding knowledge. With no-code website builders, you can easily reflect your brand's personality and aesthetic. These platforms offer a user-friendly interface that allows you to use AI technology and drag-and-drop elements to create your website, making the website development process simple and intuitive.
In this blog, we'll explore the benefits of using pre-built templates in no-code website builders and list the top no-code website builders with pre-built templates that can help you create a professional-looking website in no time.
Key Advantages of Pre-Built Templates in No-Code Website Builders
With the increasing demand for website creation, no-code website builders have made it possible for startups and entrepreneurs with zero coding skills to create professional-looking websites. All they need is to choose the right no-code development platform for their website. Let's check out their advantages: 
Time and Effort Savings: Pre-built templates provide a ready-made foundation for your website, eliminating the need to start from scratch. You can simply choose a template that matches your desired style and customize it to suit your needs, saving hours or even days of design and development time.
Professional and Polished Designs:

No-code website builders offer a wide variety of professionally designed templates, ensuring your website has a polished and modern look. These templates are often created by experienced designers, incorporating design principles and best practices that enhance the user experience.

User-Friendly Customization:

No-code website builders make it easy for anyone to customize pre-built templates without writing a single line of code. You can personalize the colors, fonts, layouts, and images to align with your brand and make the website unique to your business or personal project.

Responsive and Mobile-Optimized: 

Many pre-built templates in no-code website builders are designed to be responsive, meaning they automatically adapt to different screen sizes and devices. This ensures a seamless user experience across desktops, tablets, and smartphones, improving accessibility and user engagement.

Versatility and Flexibility: No-code website builders offer templates for various industries and purposes, including business websites, online portfolios, e-commerce stores, blogs, and more. You can choose a template that closely matches your requirements and then customize it further to meet your specific needs.
Top No-Code Website Builders With Pre-Built Templates [2023]
Here, we'll be exploring some of the best no-code website builders that come with ready-made website templates. We'll take a closer look at the features of each platform and highlight the benefits of using user-friendly website builders to create a website. Whether you're looking to build a personal portfolio or an e-commerce store, we've got you covered. Don't miss our in-depth guide on How to Build an E-commerce Store with No-Code.
In this, you'll have a better understanding of which no-code website builder software is the best fit for your needs and how it can save time and effort in the template-based website creation process.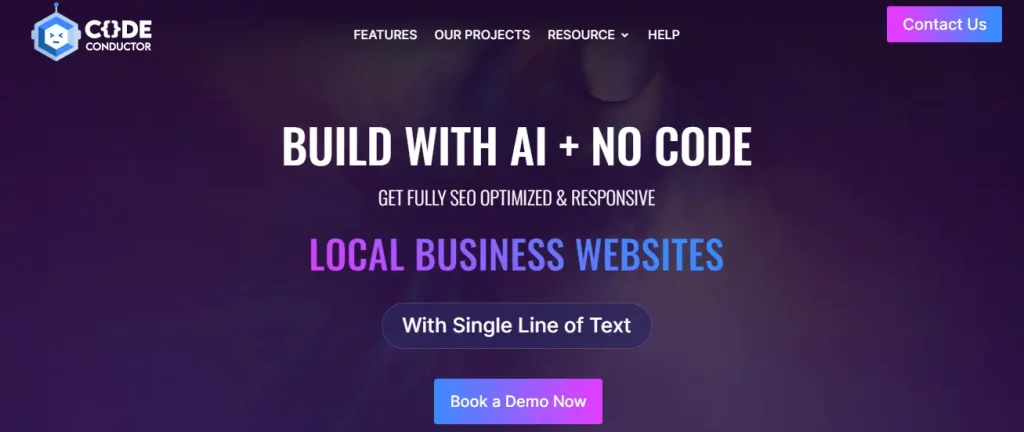 Code Conductor is an innovative and one of the best No-Code Website Builder, offering an intuitive website-building process that requires zero coding knowledge. With its user-friendly drag-and-drop interface, rapid website building becomes a reality, allowing users to create impressive websites using pre-made templates.
This no-code platform for website creation provides a seamless experience, enabling individuals and businesses to design and customize their online presence effortlessly.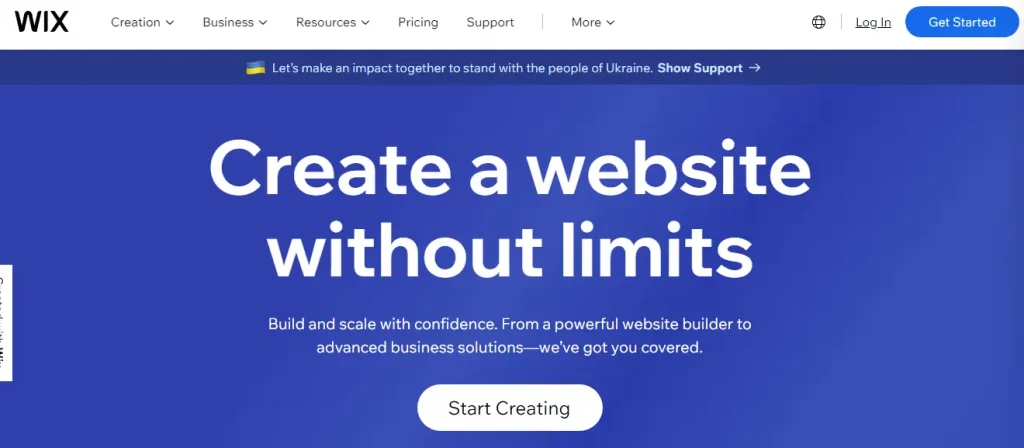 Wix is a popular no-code website builder that provides a vast collection of pre-built templates. Its templates cover a wide range of industries and styles and create professional websites effortlessly along with creative portfolios.
Wix also offers a drag-and-drop interface, allowing you to easily customize the templates to your liking.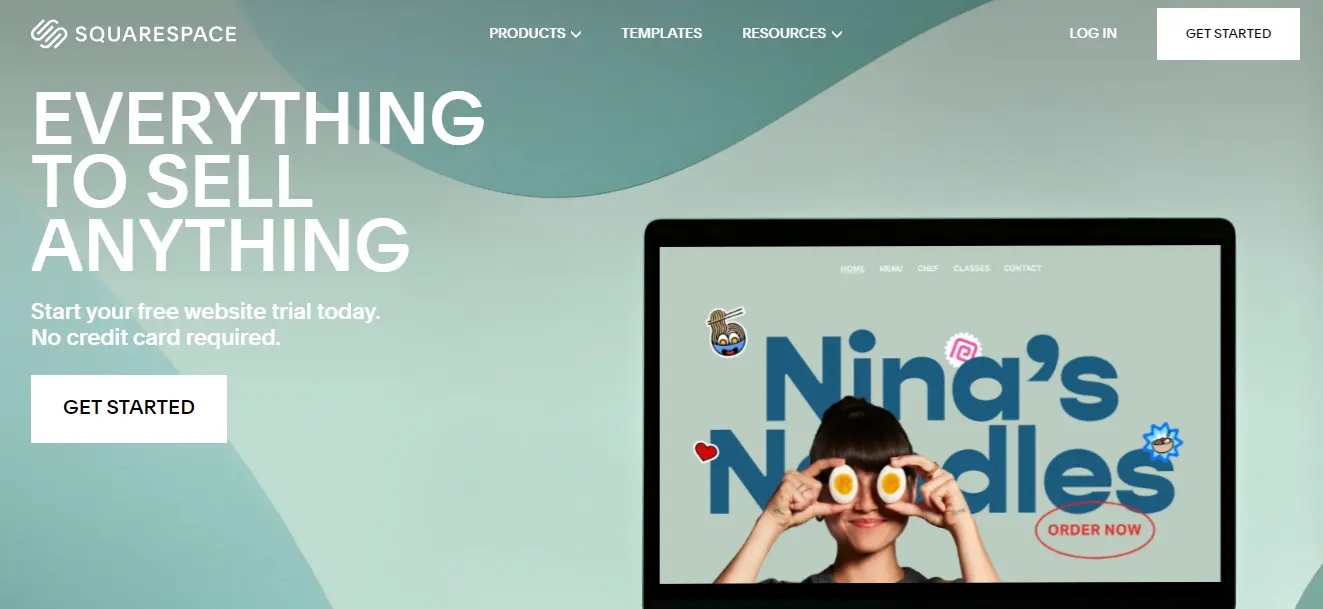 Squarespace is another leading platform that designs stunning sites without code known for its visually appealing templates. It offers elegant and modern designs suitable for businesses, bloggers, and creative professionals.
Squarespace's intuitive editor lets you modify and generate websites using templates effortlessly, providing a seamless website-building experience.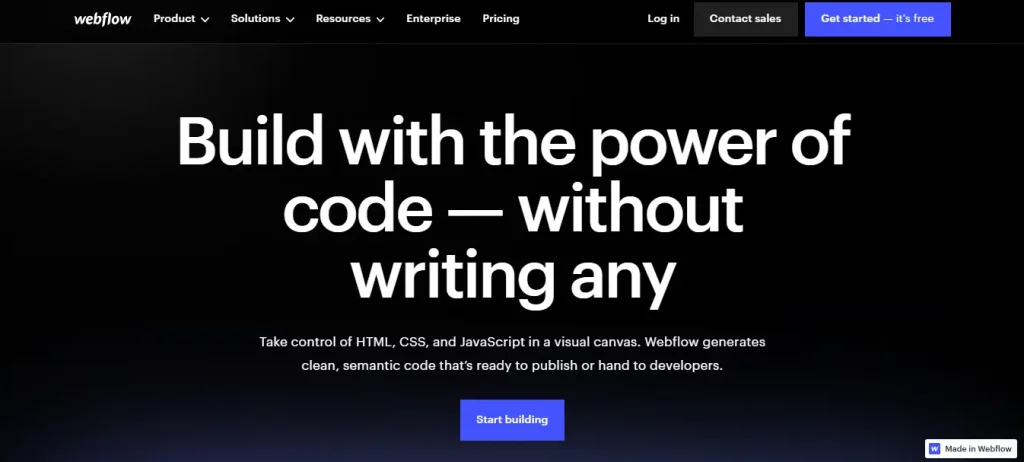 Webflow combines the power of no-code development with high flexibility and advanced customization options. Its pre-built templates provide a wide range of options for e-commerce, portfolios, and landing pages to craft websites without coding skills.
Webflow's visually-driven interface allows you to fine-tune every aspect of the template to match your unique vision.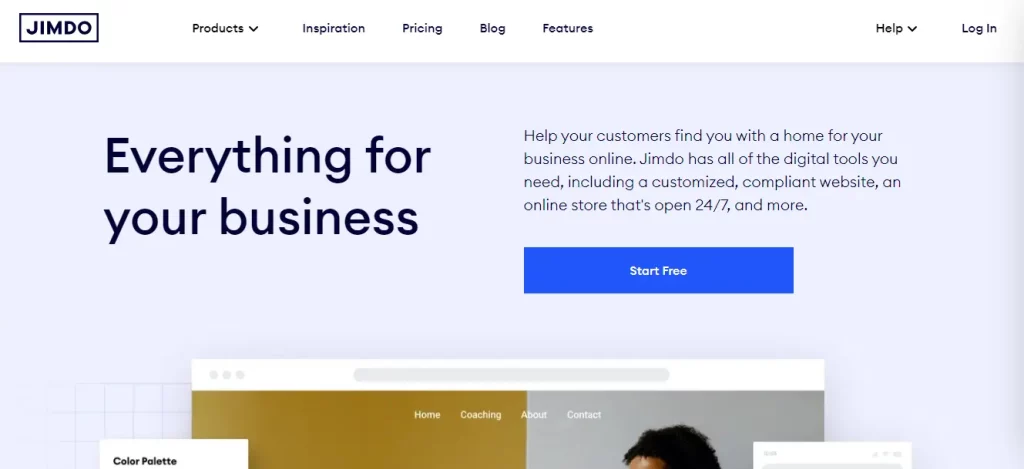 Jimdo is a no-code platform software that offers visually appealing pre-built website templates with a focus on simplicity and functionality. Its templates cover different categories, including business, photography, e-commerce, and personal websites.
Jimdo's intuitive editor not only makes website construction simple but also makes it easy to customize the templates to match your branding and design preferences.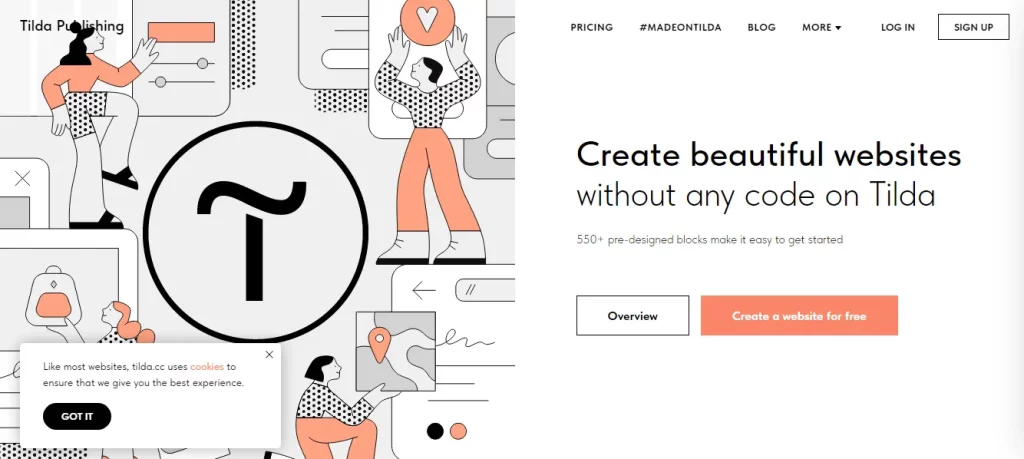 Tilda is a versatile website builder that offers a vast selection of templates for various types of websites. Its templates are designed with a strong emphasis on visual storytelling and are suitable for creating portfolios, landing pages, and online magazines.
Tilda's drag-and-drop editor allows you to customize every aspect of the template, including fonts, colors, and layouts. It effortlessly builds a website with ready-to-use website layouts.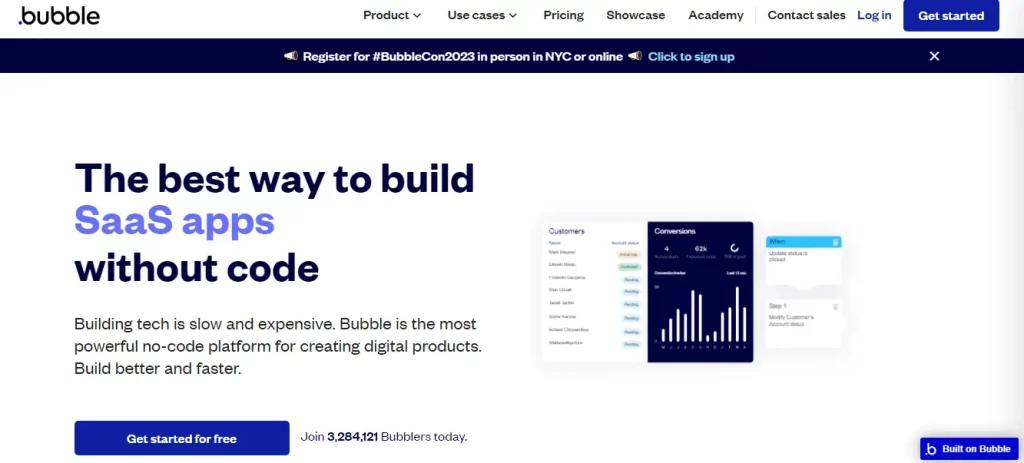 Bubble is a powerful no-code platform that allows you to build not only websites but also web applications without coding. Bubble offers a variety of pre-designed website templates and UI elements to build websites and apps without any coding.
Its brand website templates cover a range of industries and use cases, and you can customize them using Bubble's visual editor and workflows.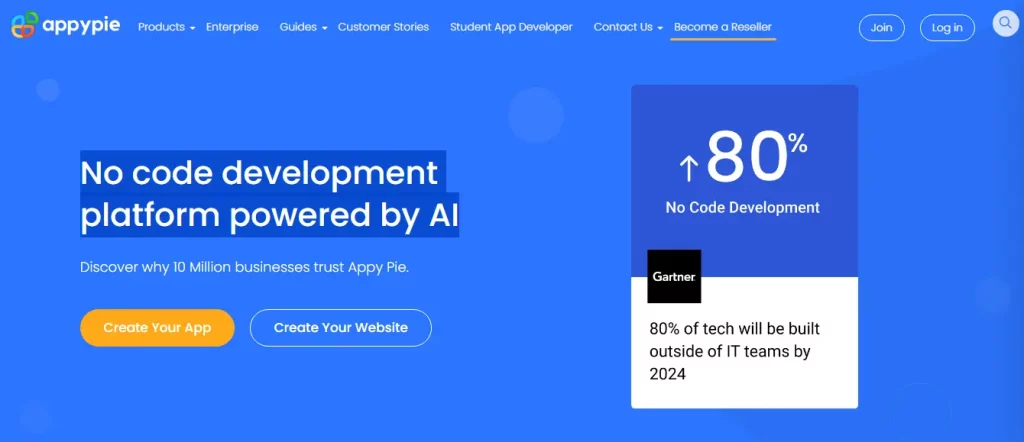 Appy Pie is a comprehensive no-code platform that enables you to create websites, mobile apps, and progressive web apps (PWAs) without coding.
It offers a collection of pre-built templates for different industries and app types. Its templates come with customizable design elements and pre-defined functionalities, helping you with instant website or app setup for your business or project.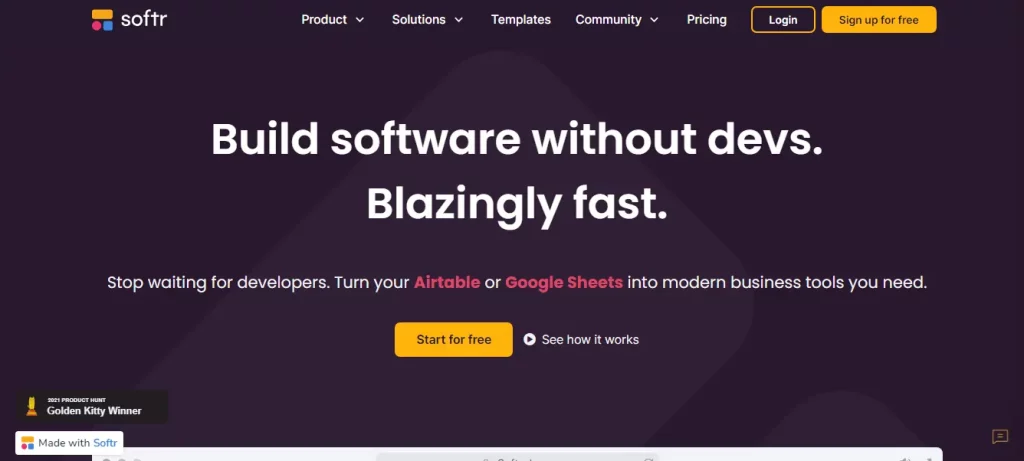 Softr is a powerful no-code website builder that creates websites with pre-made templates to create web applications, membership sites, and landing pages without coding. It offers a variety of templates for different purposes, including online courses, directories, marketplaces, and more.
Softr has simplified the website building process and craft websites with pre-designed elements. It's highly customizable templates allow you to add interactive components and integrate with external services.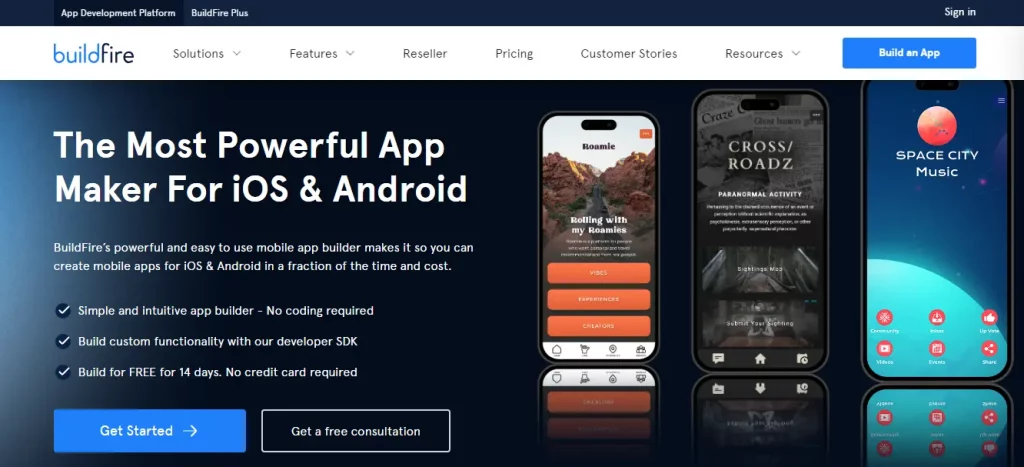 Buildfire is a no-code website builder specifically designed to build mobile apps without any coding. Its pre-built templates and modules develop websites visually appealing for various industries, such as e-commerce, fitness, real estate, and more.
Buildfire's drag-and-drop interface and extensive customization options make app development accessible, intuitive, and user-friendly to non-technical users.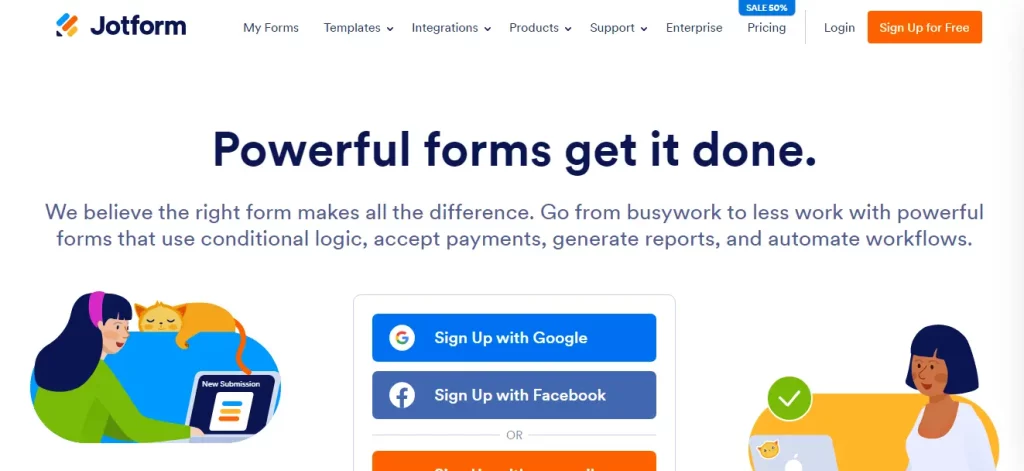 JotForm is primarily known as an online form builder, but it also offers a no-code website builder that utilizes pre-built templates for your site. Its templates cover a wide range of website types, including event registration, lead generation, surveys, and more.
JotForm's user-friendly site builder allows you to customize the templates, embed forms, and integrate with various third-party apps.
Final Words!
Ready-made templates in no-code website builders are a game-changer for those looking to create a website without the hassle of coding. 
With the ability to quickly and easily create a professional-looking website, no-code platforms offer a lot of benefits.
If you're interested in exploring the world of no-code website development, Code Conductor is a great option to consider. With its intuitive and vast library of features, our platform makes it easy to create powerful and feature-rich apps without any coding knowledge. 
So, whether you're looking to build a website, mobile app, or web app, just contact the Code Conductor team. They can help you streamline the process and bring your ideas to life in no time.