Are you on the hunt for the ultimate no-code communities to supercharge your digital journey in 2023? Look no further! This comprehensive guide is your one-stop destination to discover the crème de la crème of no-code communities that are revolutionizing the tech landscape

The digital landscape of 2023 is witnessing a transformative shift. Gone are the days when coding was the sole gateway to building digital solutions. The no-code movement stands as a beacon of innovation and accessibility, reshaping the way individuals and businesses approach technology today.. Whether you're an entrepreneur, a developer, or simply a tech enthusiast, these communities offer a treasure trove of resources, networking opportunities, and much more. Dive in to unlock the future of digital creation—no coding required! "List of No-Code Communities to Join in 2023!
Now, no-code communities are emerging as vibrant hubs, fostering this change.

Here, we enlisted the top no-code communities that every no-code lover must join. Whether you are starting a business, want to learn new skills, or are interested in no-code, this guide has something for you. Let's explore these online communities:

Understanding No-Code Communities
No-code communities are vibrant online groups where individuals, whether they are beginners or experts, come together and share their knowledge, collaborate on projects, and stay updated with the latest no-code tools and trends. These communities act as a support system, offering guidance, resources, and opportunities to those keen on exploring code-free solutions.

Why Should I Join A No-Code Community ?

1. Democratization of Digital Creation

No code groups or communities support the democratization of digital creation. They believe that everyone, even a non-tech person should have the tools and knowledge to turn their digital ideas into reality.

By joining such a community, you align yourself with this empowering movement.

2. Guidance and Support

Developing a new website or app with no code AI builder becomes super-easy. However, as a non-tech person, you may stuck somewhere and need urgent assistance.

Am I right???

But, when you're part of a no-code group or community, you're never alone. There is always someone willing to help and offer guidance.

3. Continuous Learning

There is no doubt that the no-code landscape is dynamic as new tools, features, and methodologies emerge regularly. Communities act like channels that help you stay up-to-date with the latest things happening in this particular field. This ongoing learning can improve your abilities and keep you competitive.

4. Validation and Feedback

Before launching your no-code project, getting feedback from peers can be invaluable. Communities provide a platform for unbiased reviews, suggestions, and constructive criticism. This feedback loop can help you refine your ideas and make improvements.

5. Networking and Collaboration

No-code online communities are diverse ecosystems, encompassing professionals from various backgrounds, including designers, marketers, entrepreneurs, and developers. This diversity offers ample opportunities for networking, collaboration, and even finding potential co-founders or project partners.

6. Staying Updated with the Latest Trends and Tools

As the no-code tools are evolving rapidly, being an active community member ensures you always know the latest trend. Whether it's a game-changing feature update or the emergence of a new no-code platform, you'll be among the first to hear about it. Staying updated is important in this fast-paced field.

7.

Moral Support and Motivation

Every creator faces moments of doubt, frustration, or burnout. Being part of a community means you're surrounded by like-minded individuals who have faced, overcome or are currently navigating similar challenges. Their stories, advice, or presence can serve as a source of motivation and encouragement to keep pushing forward.

Here, we have enlisted a complete list of no-code online communities where you can get the important information, support, and all the essentials to understand the future of the software development industry.

Scroll your mouse to read on:

100 Days Of No-Code is a melting pot of global talent, bringing together entrepreneurs, investors, designers, content creators, and a plethora of other no-code enthusiasts. With a membership exceeding 5,000 individuals from various sectors, this community has been instrumental in helping 497 solopreneurs bring their ideas to life. It serves as a dynamic platform for learning, networking, and launching innovative products.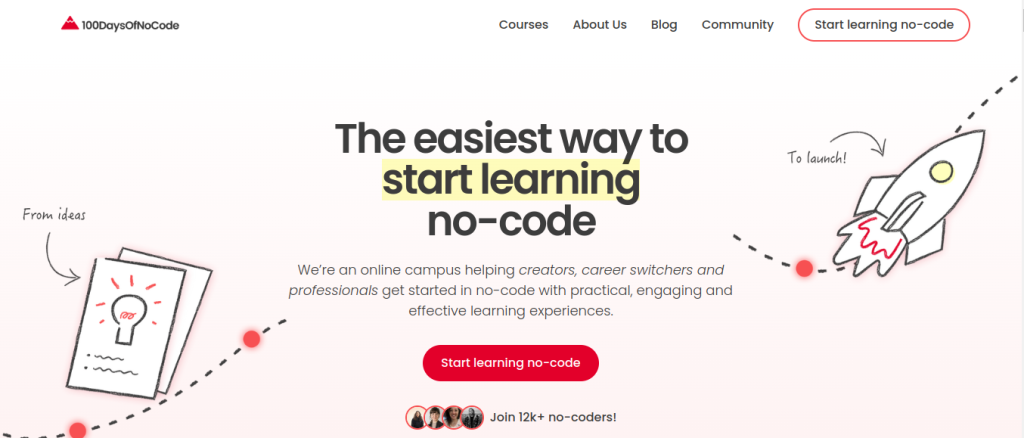 Who is it for: Entrepreneurs, Investors, Designers, Content Creators
Activity Level: High
Cost to Join: Free
Testimonial: "The 100 Days Of No-Code community has been a game-changer for me. The diversity of talent and the wealth of resources have helped me launch my first product successfully. Highly recommended for anyone looking to break into the no-code space."

Sarah M.
---
NoCodeOps aims to shine the spotlight on the unsung heroes of the no-code world—operators and citizen developers. With a global reach of over 5,000 members, this community focuses on the growth and development of its members, both professionally and intellectually. The Discord server is a bustling hub of over 300 operators who engage in resource-sharing, problem-solving, and networking. Weekly live events, including workshops, build-offs, and coworking sessions, add to the community's vibrancy.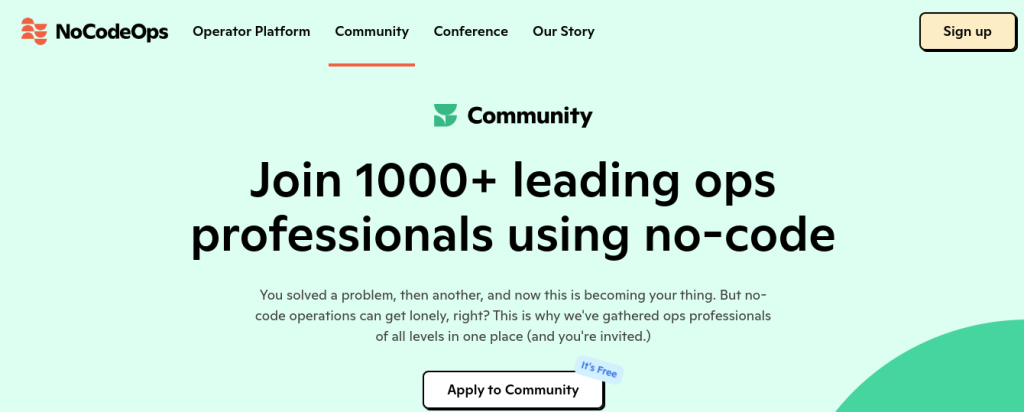 Who is it for: No-Code Operators, Citizen Developers
Activity Level: Moderate to High
Cost to Join: Free
Testimonial: "NoCodeOps is more than just a community; it's a support system. The weekly events and the active Discord server have been invaluable in my growth as a no-code operator. Don't miss out on this!"

Raj K.
---
Nocode HQ is a haven for citizen developers looking to collaborate and innovate. The community offers a wealth of resources, from step-by-step tutorials and no-code templates to invaluable expert sessions. Members can also create profiles to showcase their skills and achievements, fostering a culture of sharing and recognition among fellow no-coders.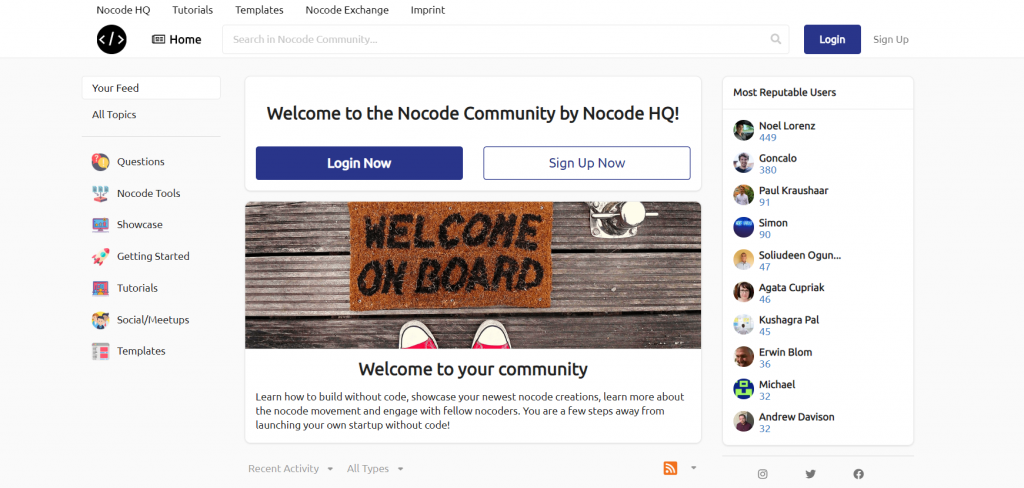 Who is it for: Citizen Developers, No-Code Enthusiasts
Activity Level: Moderate
Cost to Join: Free and Paid Options
Testimonial: "Great tutorials, amazing templates, and everything you need to successfully build your first digital product. Join this friendly, helpful and knowledgeable community of NoCoders today and make that idea a reality."

Antony N.
---
Makerpad is a leading no-code community known for its extensive tutorials and resources. Whether you're a fresher or an experienced no-code enthusiast, Makerpad offers a wealth of information to help you build your projects with various no-code tools.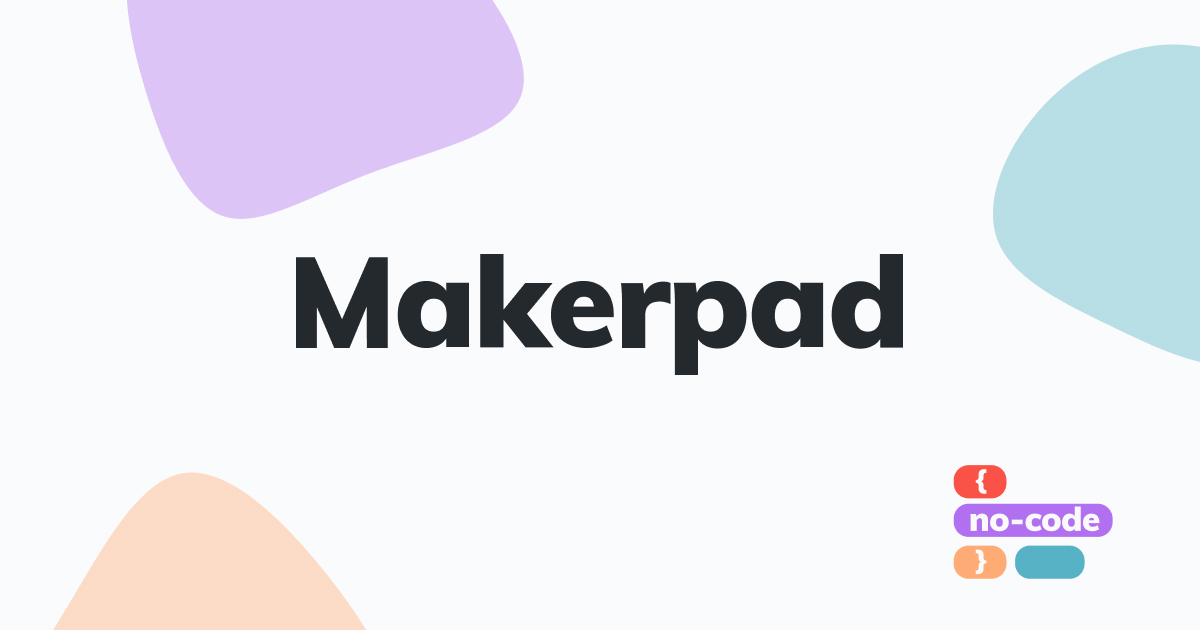 Who is it for: Beginners to Experienced No-Coders
Activity Level: High
Cost to Join: Free and Paid Options
Testimonial: "Makerpad has been my go-to resource for all things no-code. The tutorials are top-notch, and the community is incredibly supportive."

Emily R.
---
The next online no-code community is No Code Founders. It caters specifically to founders and entrepreneurs interested in no-code solutions. Here, you can connect with fellow founders, share insights, and learn from the experiences of others who have successfully built businesses using no-code tools.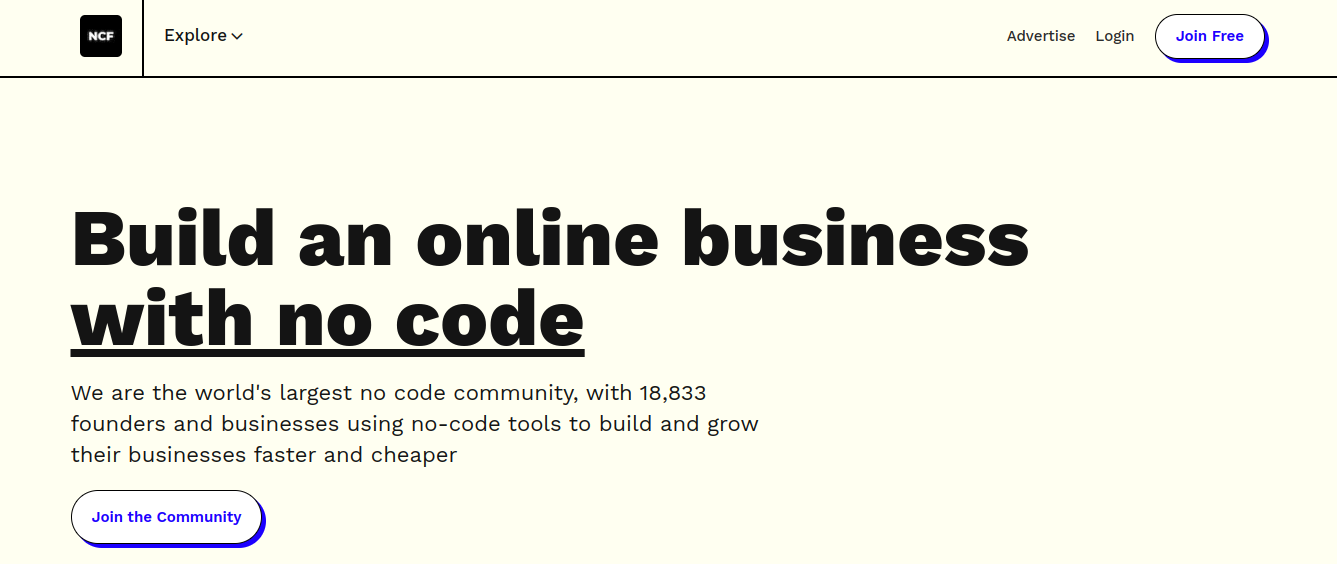 Who is it for: Founders and Entrepreneurs
Activity Level: Moderate
Cost to Join: Free
Testimonial: "As a founder, the insights and connections I've gained here are priceless. Highly recommend for any startup enthusiast."

Carlos S.
---
No Code Devs is also one of the best no-code communities for beginners. It is a hub tailored for developers exploring the world of code-free solutions. Basically, it is a platform where developers can dive into discussions, share knowledge, and collaborate on projects that leverage the power and future of no code.

Who is it for: Developers and Tech Enthusiasts
Activity Level: High
Cost to Join: Free
Testimonial: "This community has been a revelation for me as a developer. The discussions are deep, and the collaborations are meaningful."

Aiden L.
---
After the No Code Devs community, Bubble is a popular no-code platform for building web applications. The Bubble Forum is the go-to place for those using the Bubble platform. It's a space for deep discussions, troubleshooting, and sharing tips and tricks related to Bubble development.

Who is it for: Bubble Users, Web Developers
Activity Level: High
Cost to Join: Free
Testimonial: "If you're using Bubble, this forum is a must-join. The tips and tricks shared here have saved me hours of work."

Fiona G.
---
Adalo is another robust no-code platform concentrated on creating mobile and web apps. This platform also has a community Forum where users come together to share their experiences, learn from one another, and explore the possibilities of the Adalo platform.


Who is it for: Mobile App Developers, Adalo Users
Activity Level: Moderate
Cost to Join: Free
Testimonial: "Adalo's community forum has been a lifeline for me. The shared experiences and solutions are invaluable."

Omar N.
---
Webflow is a versatile tool for designing and developing websites visually without code. The Webflow Forum is a vibrant community where enthusiasts and experts discuss web design and development, and share their Webflow creations.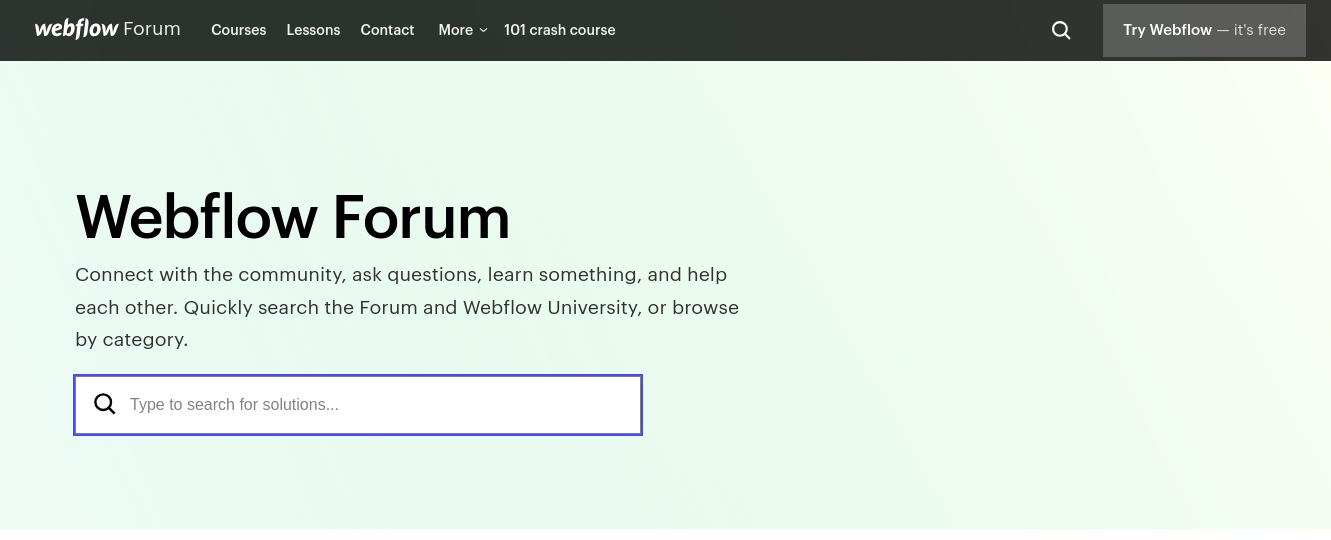 Who is it for: Web Designers, Webflow Users
Activity Level: High
Cost to Join: Free
Testimonial: "The Webflow Forum is a goldmine of design inspiration and practical advice. A must for any aspiring web designer."

Lisa T.
---
Glide allows you to create mobile apps from spreadsheets, making it a popular choice among no-code app builders. The Glide Community is where you can explore the world of Glide apps, seek help, and exchange ideas with fellow Glide enthusiasts.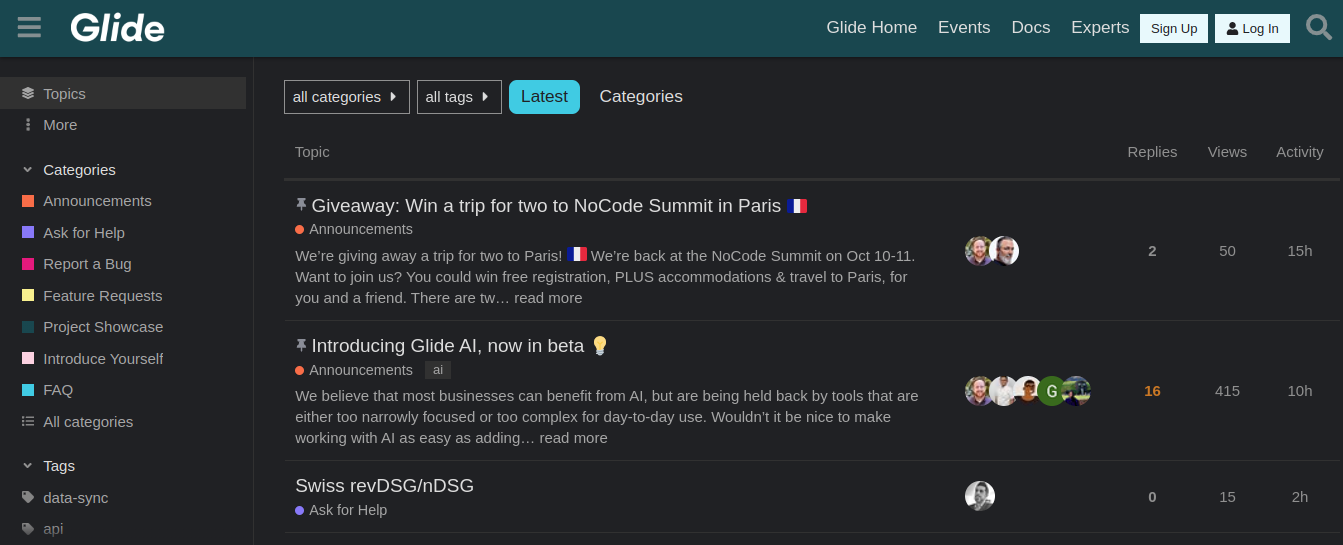 Who is it for: Mobile App Developers, Spreadsheet Enthusiasts
Activity Level: Moderate
Cost to Join: Free
Testimonial: "Glide Community has revolutionized the way I think about app development. It's a fantastic resource."

Kevin H.
---
Coda is a versatile platform that combines documents, spreadsheets, and applications. The Coda Community is a place to dive into discussions about Coda's capabilities, share innovative use cases, and collaborate with others to make the most of this unique platform.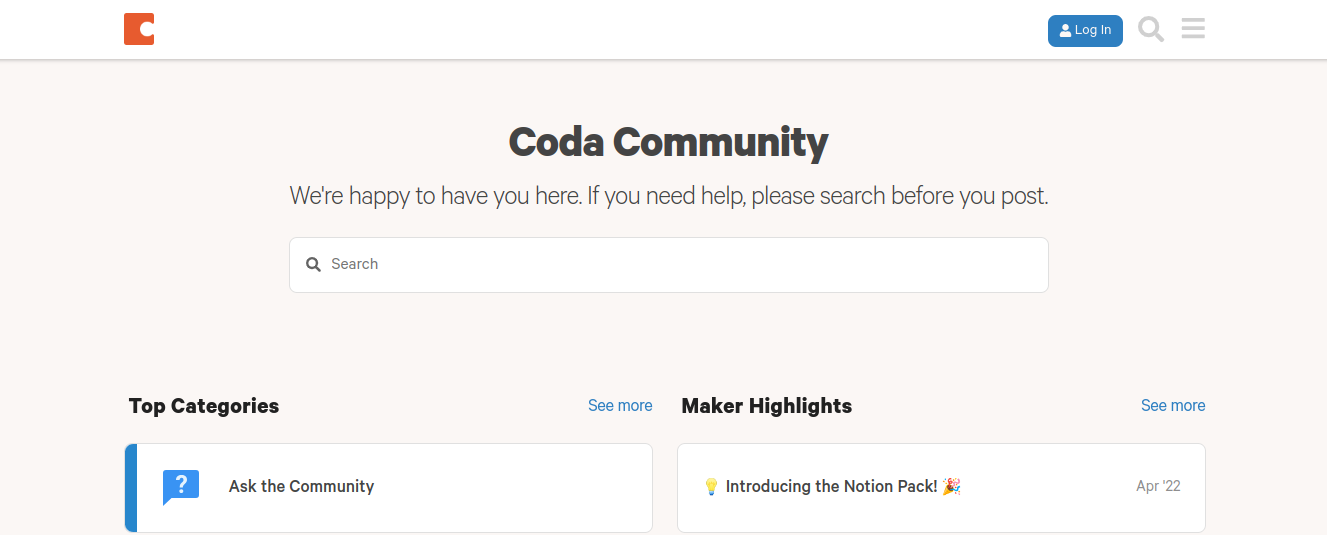 Who is it for: Productivity Enthusiasts, Business Analysts
Activity Level: Moderate
Cost to Join: Free
Testimonial: "Coda Community has been a game-changer for my workflow. The discussions and resources are top-notch."

Priya V.
---
Last but not least, Notion is a popular all-in-one workspace tool, and the Notion Community is where power users converge. Here, you can connect with fellow Notion enthusiasts, share templates, and discover new ways to organize and streamline your work in Notion.

Who is it for: Notion Users, Productivity Enthusiasts
Activity Level: High
Cost to Join: Free
Testimonial: "The Notion Community is where I found the best templates and hacks for my workspace. It's a productivity booster!"

Mark W.
---
Zapier is a tool that allows you to connect your favorite apps, such as Gmail, Slack, and now more than 2,000 others. The Zapier Community is a place where you can learn how to automate your workflows and share your own Zaps with a community of like-minded automators.
Who is it for: Automators, Workflow Enthusiasts
Activity Level: High
Cost to Join: Free
Testimonial: "The Zapier Community has been a lifesaver for me. The tips and shared Zaps have streamlined my workflows like never before."

Grace L.
---
OutSystems is a feature-rich, low-code development platform. The OutSystems Community offers a plethora of resources, including forums, documentation, and free learning paths, making it a must-join for anyone interested in low-code solutions.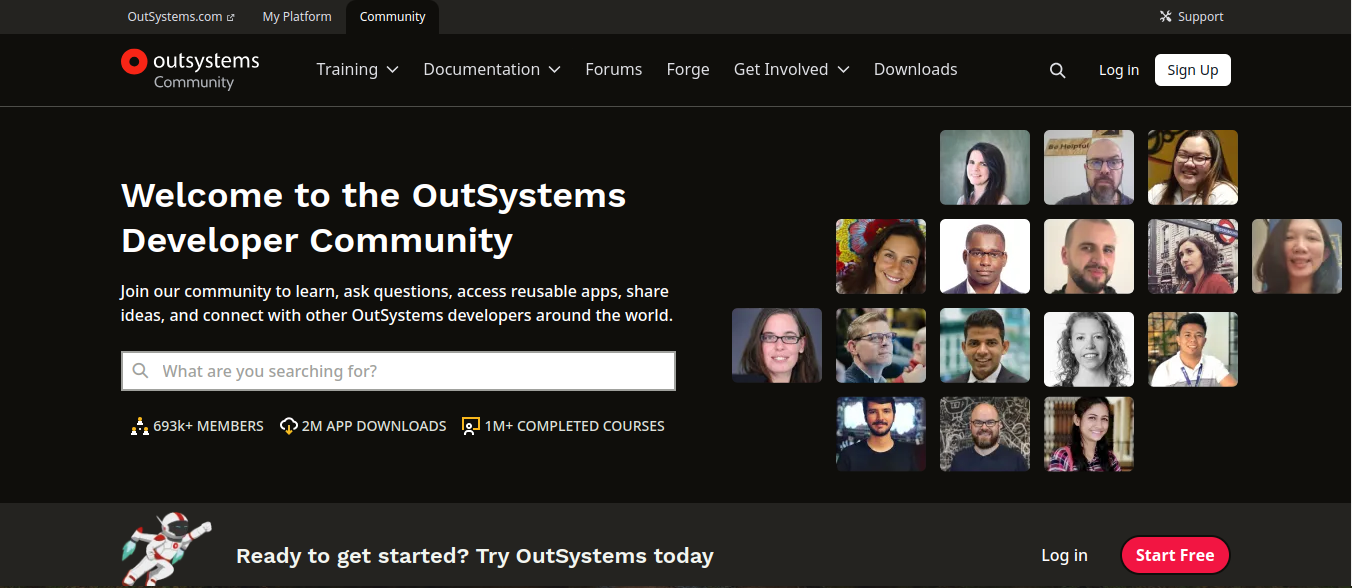 Who is it for: Low-Code Developers, Enterprise Users
Activity Level: Moderate
Cost to Join: Free
Testimonial: "OutSystems Community has been instrumental in my low-code journey. The resources and discussions are top-notch."

Nancy S.
---
Thunkable provides a drag-and-drop interface for anyone to create their own mobile apps. The Thunkable Community is a place to share your projects, ask for help, and connect with other Thunkable creators.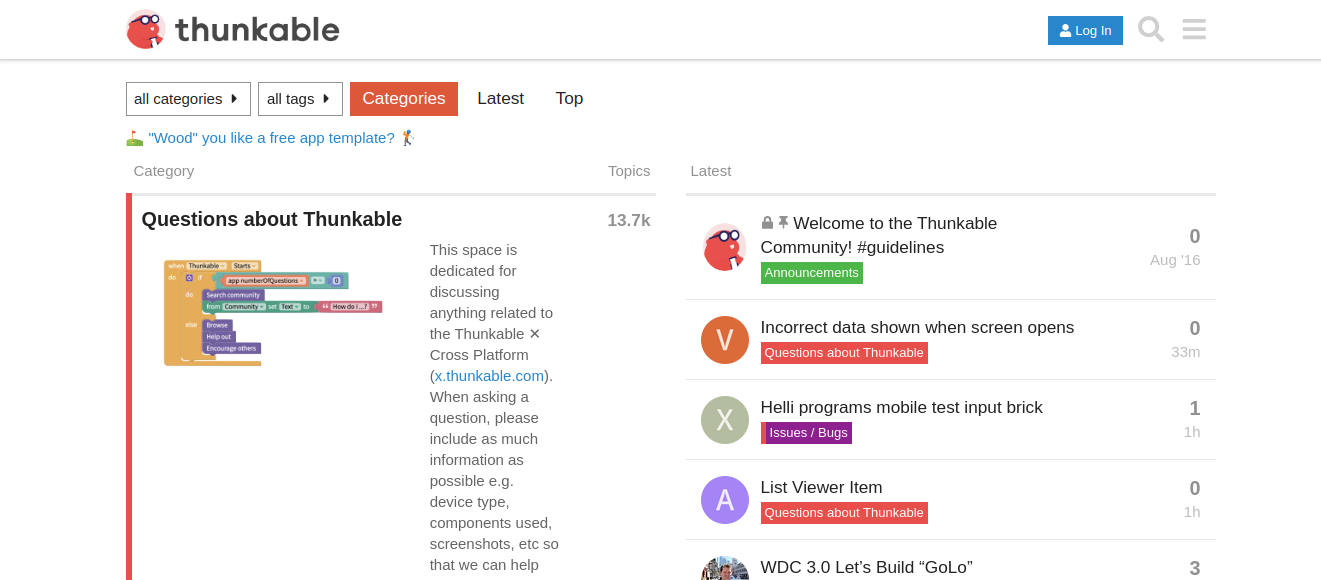 Who is it for: Mobile App Developers, Thunkable Users
Activity Level: Moderate
Cost to Join: Free
Testimonial: "Thunkable Community has been a revelation for my mobile app projects. The support and resources are excellent."

Ethan J.
---
Carrd Community
Carrd is a platform for building simple, responsive, one-page sites. The Carrd Community is a great place to share your designs, get feedback, and learn tips and tricks to make your one-pagers stand out.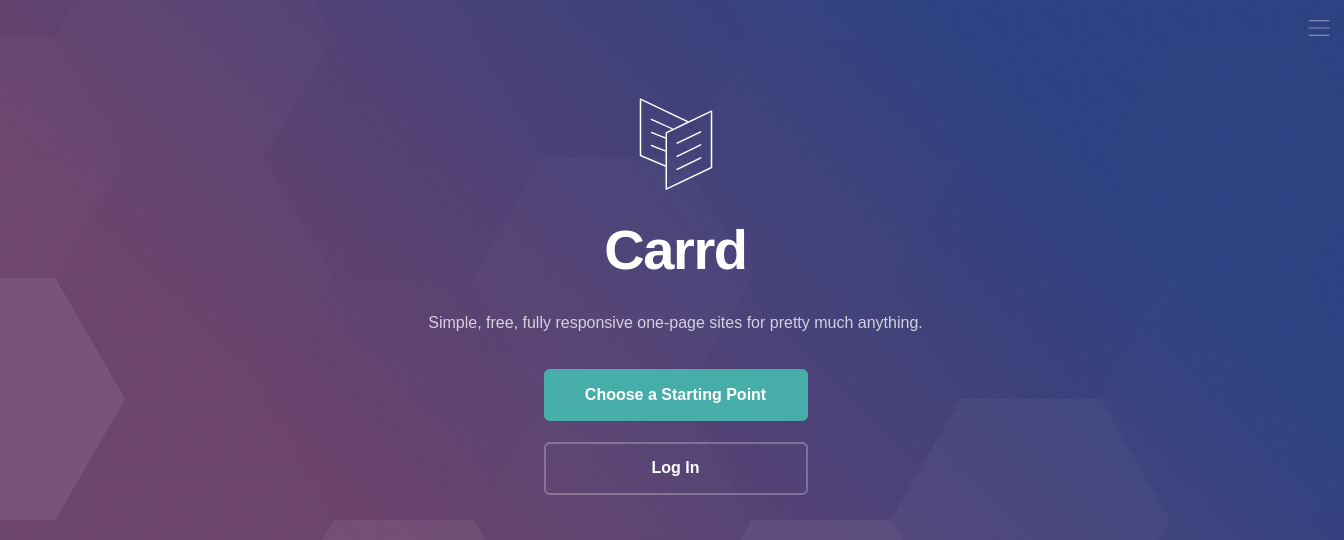 Who is it for: Web Designers, One-Page Site Enthusiasts
Activity Level: Low to Moderate
Cost to Join: Free
Testimonial: "Carrd Community is a hidden gem for anyone interested in one-page sites. The shared designs and tips are fantastic."

Olivia K.
---
Appgyver is a low-code platform that allows you to create apps without extensive coding knowledge. The Appgyver Community is an excellent resource for tutorials, templates, and connecting with other Appgyver users.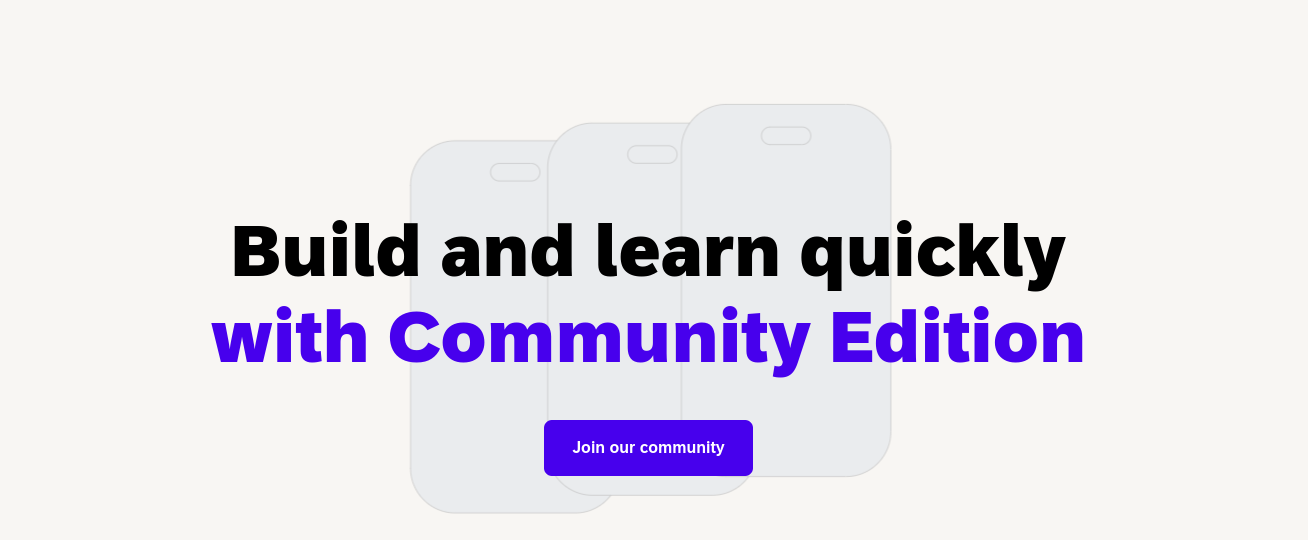 Who is it for: No-Code Developers, App Builders
Activity Level: Moderate
Cost to Join: Free
Testimonial: "Appgyver Community has been a cornerstone in my no-code development. The tutorials and templates are a huge help."

Dylan M.
---
Betty Blocks is a no-code platform aimed at enterprises. The Betty Blocks Forum is a space for discussing best practices, sharing use-cases, and networking with other enterprise-level no-code developers.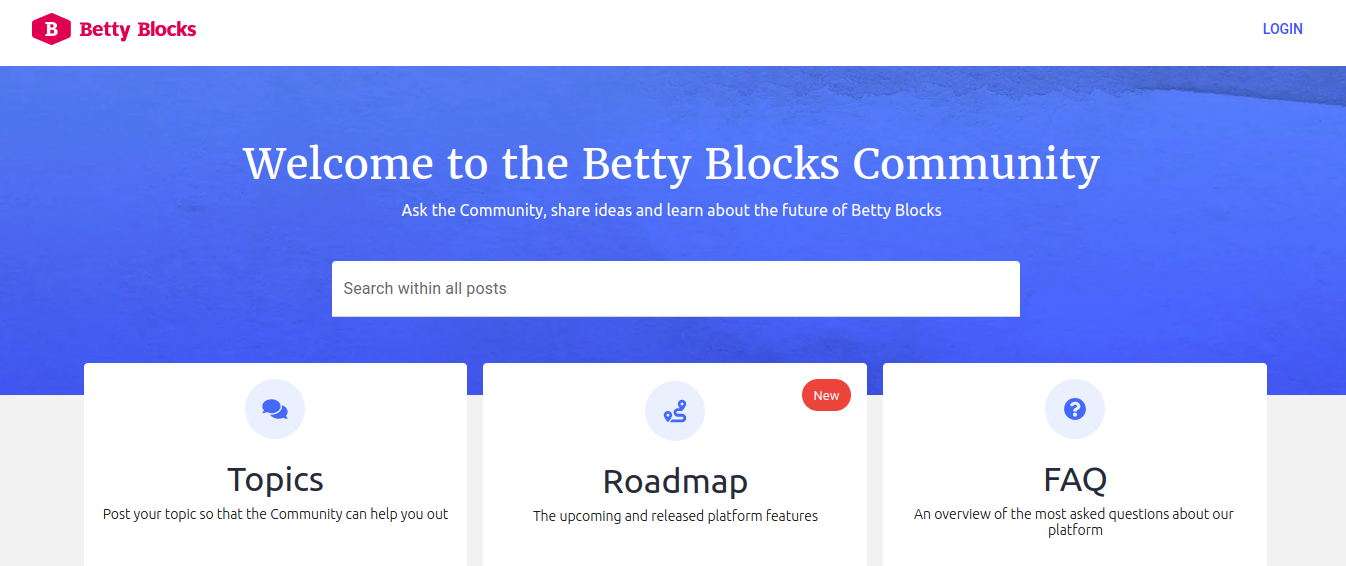 Who is it for: Enterprise-Level No-Coders
Activity Level: Moderate
Cost to Join: Free
Testimonial: "Betty Blocks Forum is a must for any enterprise-level no-code developer. The discussions and use-cases are enlightening."

Sophia T.
---
Trello is a popular project management tool that can be customized extensively. The Trello Community is a place to share your favorite Trello boards, Power-Ups, and automations.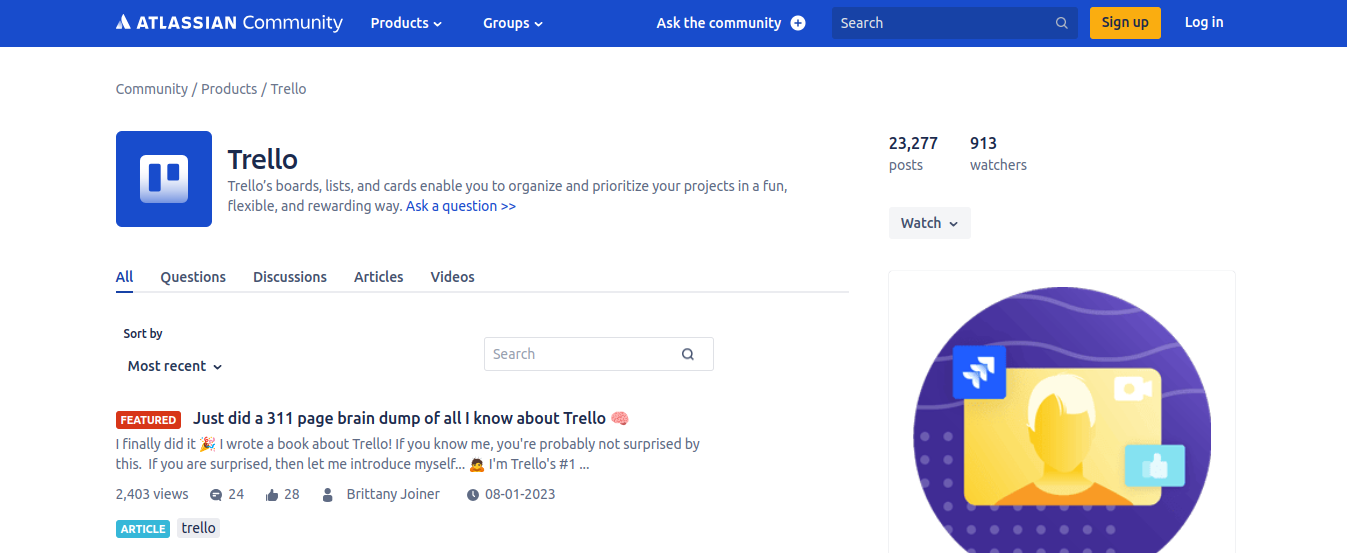 Who is it for: Project Managers, Trello Users
Activity Level: High
Cost to Join: Free
Testimonial: "Trello Community has transformed the way I manage projects. The shared boards and Power-Ups are game-changers."

Leo P.
Airtable combines the power of a database with the simplicity of a spreadsheet. The Airtable Community is a place to share your bases, ask questions, and learn how to get the most out of Airtable.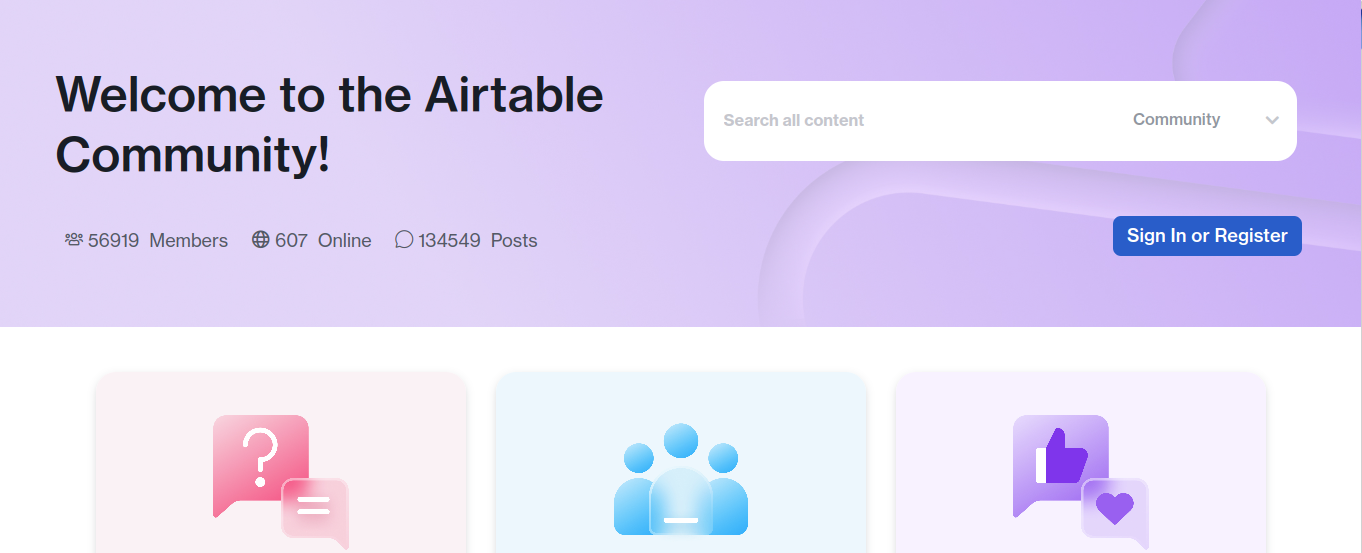 Who is it for: Database Enthusiasts, Spreadsheet Users
Activity Level: High
Cost to Join: Free
Testimonial: "Airtable Community is where I learned to unlock the full potential of databases. The shared bases and tips are invaluable."

Ava W.
---
Factors to Consider When Choosing a No-Code Community

Community Size and Engagement
It is good to join a larger, active community, Because, more people means more resources and collaboration opportunities.

Learning Resources and Workshops

The next factor that everyone must consider is the availability of learning resources and workshops. So, it is suggested to choose or join those communities that offer extensive learning materials.

Opportunities for Collaboration and Networking

Collaboration is essential to understanding new concepts and engaging in communities that foster collaboration and networking is a wise decision.

Conclusion – No-Code Communities

The no-code movement is reshaping the digital landscape, offering a more inclusive and accessible approach to building solutions. This expanded list now includes 18 vibrant no-code communities, offering a wide range of options for anyone interested in the no-code movement. By joining the right communities, you not only equip yourself with the necessary tools and knowledge but also become part of a revolution that's set to redefine the future of digital creation. 
Ready to Take the Next Step in Your No-Code Journey?
You've just explored the most comprehensive list of no-code communities available in 2023. Now it's time to put that knowledge into action. Whether you're a beginner or an experienced no-coder, there's a community out there for you.
But why stop there? At Code Conductor we offer an array of resources, tutorials, and tools to help you elevate your no-code skills to the next level. From in-depth articles to hands-on workshops, we've got everything you need to turn your digital dreams into reality.
👉 Visit CodeConductor.ai Now and become a part of our growing community of no-code enthusiasts. Let's build the future, together!